Private Asset Management
FBC is closely attuned to the dynamic aspects of the broad range of tax, trust, and inheritance law in Israel. Recent changes in the Israeli trust law afford opportunities for - or in some cases may even mandate - consideration (or re-consideration) of personal planning structures, and FBC regularly advises clients in this regard.

In counseling clients with respect to long-term planning issues, FBC's Private Asset Management Department develops and implements structures that address clients' wealth planning requirements while, together with the Firm's Tax Department, taking careful account of the tax-related issues that are often critical aspects of these structures.

The Private Asset Management Department advises clients based in Israel as well as clients located abroad, who are often high net worth individuals considering relocation to Israel or who hold significant assets in Israel. In this context the Department is able to call on close working relationships that it has developed with counsel in other jurisdictions where a client's needs demand cross-border expertise.

The Private Asset Management Department also works hand-in-hand with the firm's Litigation Department to represent clients in inheritance-related disputes and in regard to adversarial fiduciary claims. Firm clients in this field range from heirs with interests in modest estates with a well-defined set of Israeli assets to stakeholders in the highest-profile inheritance cases in Israel.
Dowload as PDF
Hebrew
عربيه
中文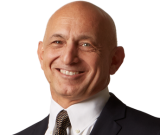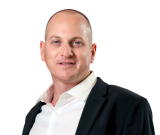 View Full Team >>